About Me
Why IT and Programming?
Ever since I created my own Java game server with a MySQL backend and a dynamic HTML front end when I was 12 years old, I was fascinated with technology and the configuration of technology. Even though I had no experience at the time and never took any formal classes, I was able to utilize my natural skills of logic and extreme perseverance to create an amazing multiplayer game and master the skills of Java programming, MySql, and PHP programming all by myself. When I work on a project, I must complete that project perfectly and will not rest until the project is done to the customer's standards. When it comes to relating to customers, I make a point to understand a customer's motivations, so I can further their interests with technology simply and effectively.
Over time I have learned to utilize my natural skills, to become a chameleon and adapt to any technology or programming language very quickly.
References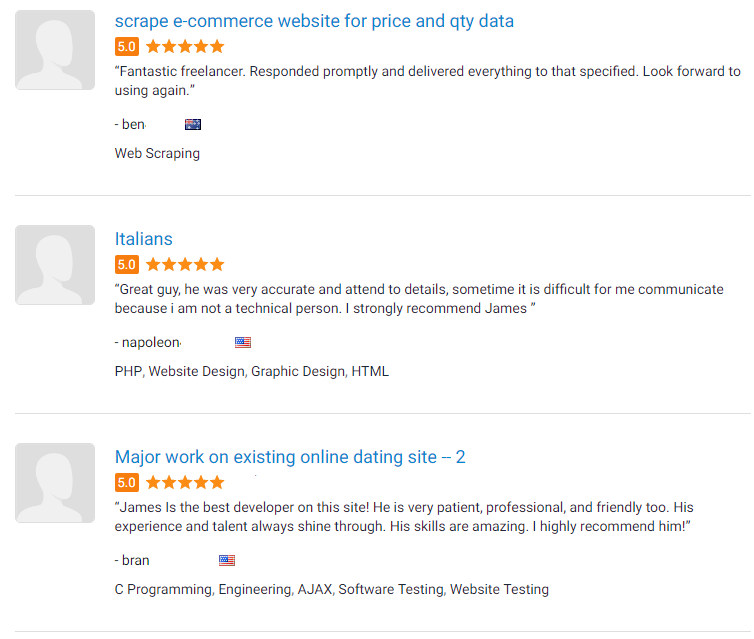 Skills
Java, MySql, C++, C#, Javascript, PHP programming - 10 Years experience
I have comprehensive knowledge of all the major programming languages and can learn a new programming language very quickly by relating newly learned knowledge to previously learned knowledge.


Networking Configuration - 7 Years experience
I first setup my own router and configured the port forwarding and DHCP settings, when I was 14 years old. Over the years, I have taken networking courses, advanced networking courses, Windows Server courses, and advanced hardware courses. I am now confident I can configure any network setup.
Windows Server - 3 Years experience
I have experience in domain controllers, DNS, Active directory, and powershell. When I took an advanced Windows Server course in college, I made sure to study beyond the scope of the class and learn the organizational needs of large complex businesses.
Hardware configuration - 7 Years experience
I have been replacing hard drives, reinstalling operating systems, removing viruses, and tinkering with computers for over 7 years. I first taught myself how to work inside a computer, when I was 13 years old and my hard drive stopped working in my laptop. At the time I had no formal experience, and I took it upon myself to purchase a SATA hard drive reader, retrieve the information off of the hard drive, and replace the hard drive with a new hard drive.
With my mastery in programming, I have a unique skill set of logic, patience, and perseverance that I can utilize to fix almost any hardware problem carefully, perfectly, and quickly.